Gwendolyn Douglas Bruce, 1949 to 2016
by Arnold J. Trembley , Thu-05-Jan-2017
---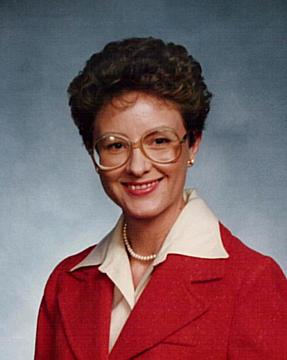 In January 11, 2016, Gwendolyn Douglas Bruce passed away seven months after being diagnosed with an inoperable cancer. She was 66 years old, and she had been my girlfriend for 29 years.
Gwendolyn Bruce was born in Los Angeles, California, on Saturday, December 17, 1949, to Norman Eugene Bruce (1920 to 2015) and Georgia Redmond Bruce (1912 to 1999). In 1954 her father was transferred to work at the Shell Oil Refinery at Anacortes, Washington state, and the family moved to nearby Oak Harbor on Whidbey Island. Gwendolyn's sister Nanette Bruce was born after the family moved to Oak Harbor. In 1964 the family moved to Saint Louis, Missouri, when her father was transferred to work at the Shell refinery in Wood River, Illinois.
In 1968, Gwen Bruce graduated from McCluer High School in Florissant, Missouri. She was president of the art club in high school and landscaped the McCluer campus. She was very athletic, playing tennis daily, dancing, and riding horseback as a teen. She taught horseback riding at Brown's Stable throughout high school. She attended Stephens College in Columbia, Missouri, from 1968 to 1972. After attending Stephens college she volunteered to work for a local religious television program, where she learned to operate a studio video camera and to edit sound.
She enjoyed vacations with her family to Pebble Beach, near her mother's childhood home in Pacific Grove, California. Gwen also attended over 40 operas at the Opera Theatre of Saint Louis.
Although she sometimes attended Roman Catholic churches, she also attended Episcopalian churches: St. Barnabas in Florissant, Missouri, where she sang in the choir, and the Church of Saint Michael and Saint George, in Clayton, Missouri.
For most of Gwen's adult life she suffered from allergies and Chronic Fatigue Syndrome. She was a very private person, and did not want her personal life to be available on the internet.
Her mother Georgia Bruce passed away December 13, 1999, at the age of 87, and Gwen lived with her father, Norman E. Bruce, until he passed away February 14, 2015, at the age of 94. He had been unable to walk for the last four years of his life. Her sister Nanette married in 1985 and moved to California in 1995. After their father died Gwen had no family in the Saint Louis area, and her nearest relative was an elderly Aunt in Lawrence, Kansas.
Gwendolyn Bruce was diagnosed with advanced ovarian cancer in early June, 2015. Neither surgery nor radiation treatments were viable options for her condition, and Gwen declined chemotherapy and palliative care. She continued to live at home as long as she could. On November 30, 2016, she was hospitalized because she was no longer able to walk or sit up in bed. She was transferred to a nursing home for hospice care on December 7, 2015. She passed away in the morning of Monday, January 11, 2016, after suffering breathing problems and multiple cardiac arrests.
At her request, there was no death notice or obituary, and she had asked to be buried in a Catholic cemetery in Saint Louis. There was a graveside service on Thursday, January 14, 2016, attended by a small group of family and friends.
Gwendolyn Bruce is buried in St. Ferdinand Cemetery, in Hazelwood, Missouri.
---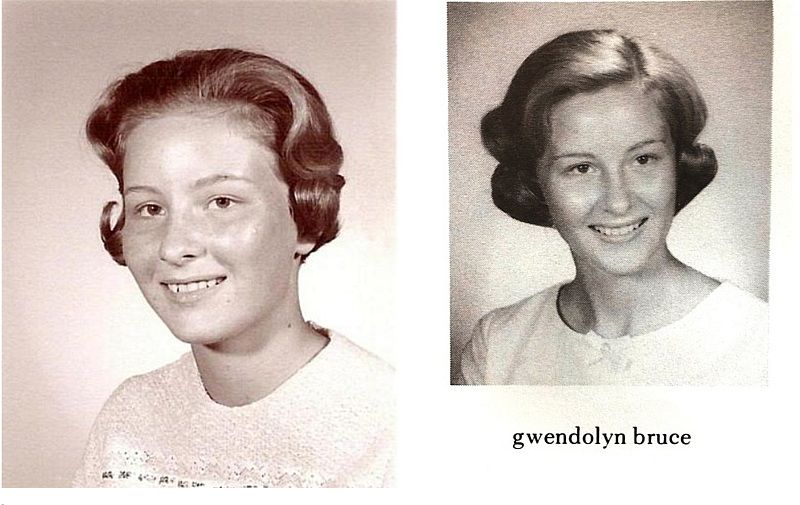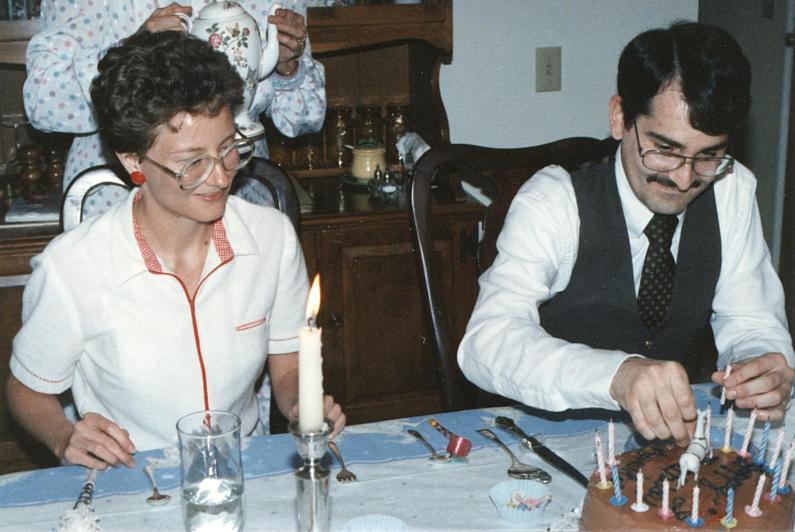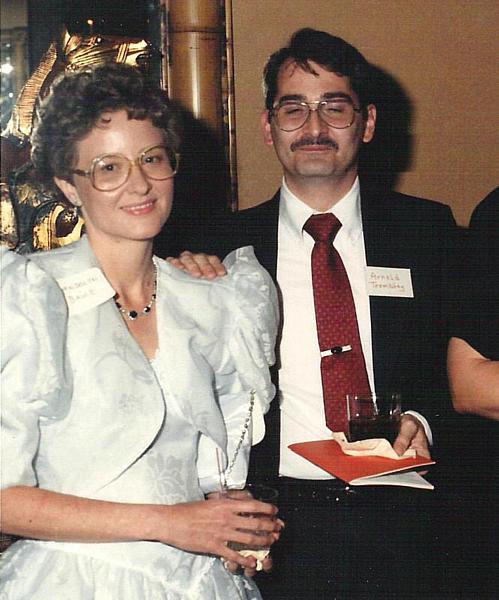 Click Here to return to my home page.

E-mail: arnold.trembley@att.net
---